Roof Repairs Versus Roof Replacement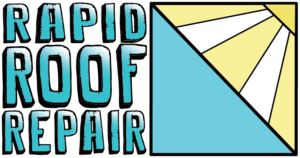 Will Roof Repair Work or do you really need to replace the roof on your Home ?

Will a roof repair get you several years further down the road before you have to do a total roof replacement in Plano Tx? It Just might . . .
Remember that the first thing you need is not always a new roof, and that sometimes cost more. The thinking is that you are never wrong to put a new roof on your home, but do you need to do it at this time?
You should know the age of your roof and the expected life of that roof system. If you are within the first 1/2 life of your roof and you have not experienced previous leak problems, then you most likely do not need to replace it. If you have experienced a lot of leaking in various areas around the roof, then it should be determined why the system is failing and what the outlook is for it before you accept the idea that a roof replacement is the greater benefit.
What does your roof look like from the ground? Walk around the perimeter of your home and notice whether the plane of your roof is level and reasonably smooth. Deep dips, jumbled up shingles, and tiles slipping out of position suggest that you are in need of some type of work. This can usually be seen from the ground.
As you walk around your home, pay close attention to the perimeter fascia boards. If you notice rotting or tannin staining, then you do have some leaking that may not have reached the inside of your home yet. If the damage is located to just a few small areas, they can be remedied by a repair. If they are through entire sections of your eves, then you are going to need to consider a greater replacement. Be sure to pay attention to cracks in stucco walls above the roof like chimney chases or two story side walls and the cracks below the roof. Cracked stucco walls mean water intrusion. We can help you determine these things.
The type of leaks you have, the number of leaks you have and the age of your roof will be the greatest determining factors that will be used to determine whether you need a roof repair or a roof replacement.
With costs of both labor and materials rising steadily, replacing a roof is a project that some homeowners want to postpone as long as they can, especially if the roof has reached the stage where it's starting to have problems but is not completely shot.
Examine the roof, identify the problem, and suggest possible solutions. Tait walks every roof to check flashing details, chimneys, and pipe towers and to identify soft spots in the sheathing. "Most times shingle roofs don't leak where the shingles are, we looks for granular loss and checks out the ventilation situation. If the granular loss isn't that bad and it looks OK, we will go for the repair, if the shingles look to be in good condition, and the problem is water intrusion through the usual sources, putting a single repair person on the roof for a day to replace bad shingles, re-do flashing, and seal vent and pipe openings usually provides a solution short of complete replacement.
Break out the long-term cost of repair vs. replacement. If the current roof is serviceable but in need of replacement at some point soon — say within five years — lay out the pluses and minuses of repair versus replacement for owners. You'd need to gather information about their financial situation, since not everyone can afford to replace a roof on short notice. Repair will spare them that cost. On the other hand, the accumulating cost of repair after repair may make them wish they'd bitten the bullet and had the roof replaced. If they go with replacing the roof, the homeowners may qualify for discounts on their property insurance and spare themselves the cost of future repairs, which can quickly mount.
When you need roof repair or installation we offer service throughout the entire DFW Metroplex Rapid Roofing Contractors offers:
Roof Repair in Plano
Roof Repair In McKinney
Roof Repair in Frisco
Roof Repair in Dallas